After some thought and research, we're going to design our suspension and drivetrain system around the miata rear wheel drive subframe assembly. The size and shape made it a good option for incorporating into the Opel, so we decided we would just hunt down an old rear assembly for reference to get us started.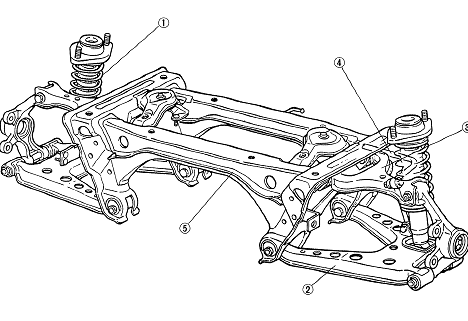 Friday night we had an informal meeting with some new members to talk suspension over dinner. We talked through some general suspension info and theory, and the plans moving forward.
With the new plans, we wanted to get the necessary parts in time for the Saturday work day meeting, so we were up at sunrise and took the truck out hunting. GAW Used Auto Parts in Walpole turned out to be a gold mine, with acres of cars to dig through.
There was a huge section of classic cars, and we even managed to find a couple of Opels!
There were a couple miatas to choose from, and we managed to unearth a rear suspension subframe. Everything except the set of lower control arms. It was in slightly rough shape, but definitely fine for modeling the geometry and fitting it to the Opel.
Nothing but fun dragging it back across the lot through the mud!
It was still early in the morning, and we made it back with plenty of time before the EVT meeting. Time to tear it down and clean it up!